Reach top talent in digital spaces with an insight-led approach to talent attraction. Craft captivating recruitment marketing campaigns to meet urgent demand or raise employer brand awareness.
In a competitive market, digital talent attraction is the key to recruitment success.
Our team of recruitment & marketing experts can help build your employer brand, showing your company values and what makes you unique. We then develop digital attraction strategies, including social media and recruitment marketing campaigns, to ensure your messaging reaches top candidates online.

A standout recruitment marketing campaign could help you to compete for the best talent as well as reduce recruitment costs and see a better quality of hire in the future.
Why outsource a recruitment project?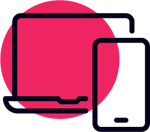 Organic and paid content that sparks conversation and inspires conversion.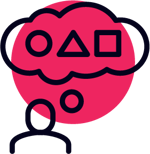 Authentic brands rooted in insight and designed to stand out.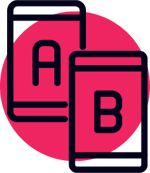 Putting your brand front and centre with Google Ads and Facebook Instant Experience.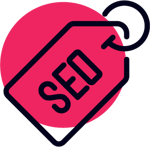 Content Marketing that drives traffic and improves search rankings.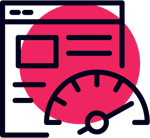 Using analytics to refine and improve your brand's performance.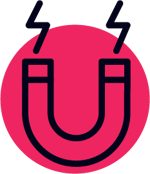 Integrated campaigns designed to engage and inspire talented people.

We have a proven track record of helping employers, such as those listed below, to carry out intelligent and creative recruitment marketing campaigns on an international level.









Case study: CityFibre
CityFibre is the UK's leading alternative provider of wholesale full-fibre network infrastructure. With significant investments in 50+ locations across the UK, they plan to rapidly expand the number of homes and businesses which have access to full-fibre.
As part of an agile RPO we provide hands-on recruitment support; direct sourcing, screening CVs, and interviewing candidates. Our Creative and Digital teams also develop highly-targeted digital attraction campaigns to raise awareness of CityFibre as a brand, showcase the opportunities available to candidates and allow them to easily apply.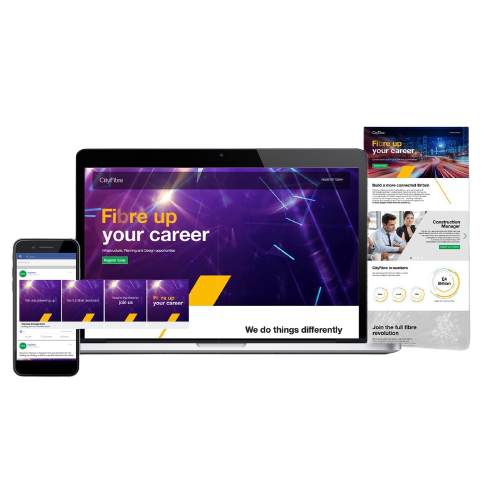 Talent Works specialises in creating creative recruitment marketing campaigns fuelled by insight. Contact us to find out how our digital approach to talent attraction could help you to compete for the best talent, promote urgent vacancies and showcase your company culture.